We want YOU to tell your story.
Tell Your Story
One of the most powerful things you can do for yourself and for others is to Tell Your Story.
"Be The Change!"
– China McCarney
Often times, while dealing with Anxiety or Depression, we hide what we are dealing with because we are ashamed or embarrassed. We often feel alone and think we are the only ones dealing with our particular battles. As soon as you begin to share your story you realize how many people are dealing with a battle similar to yours. You start to realize that a part of your story can help them or a part of their story can help you. The stigma attached to Mental Health issues starts to fade away.
This is what we hope to help facilitate here at AAAD. We want YOU to tell your story. We want you to help us create a functional community where everyone realizes that you CAN live a successful life while fighting a Mental Health battle. It is not a negative. It is just a part of life. Share your story in 500 words or less about how Anxiety and/or Depression has impacted your life and how you continue to push and live life. Submit your story with a photo of yourself and we will post it here on the Tell Your Story page. Encourage others to do the same and comment on stories that you relate to. BE THE CHANGE!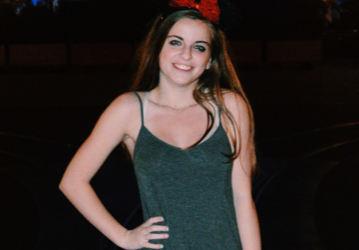 In the summer after fifth grade, I was in the car with my family driving up to Niagara Falls. All of a sudden, I felt my throat clench up and I couldn't eat, drink, or even swallow. The lump in my throat was overwhelming and soon I began to lose my breath. I had never...
read more